for all your website design, web page design , business website design ,
and search engine optimization (S.E.O.) needs in Kelowna and the Okanagan Valley
Content copyright 2016
intonetmarketing.com
All rights reserved
© All rights reserved
A FOCUSED WEBSITE IS CRITICAL
According to market research Mr/Mrs average
consumer spends about 15 - 30 SECONDS checking
out a website, deciding if it has what they want -
that's it. You have those few seconds to satisfy and
intrigue them with your website design. If you make
your website too fancy, it takes too long to load or
it's just not well laid out - the customer is gone.
THE NEW "Phone Book"
- CELL PHONES
Many people are starting to search more and
more on their cell phones. When it comes to cell
phones, simple is the way to go, because the bigger
and flashier the site the longer it takes to load on your
cell phone. Research has shown that the longer the
loading time, the less likely the person is going to
complete the search. The goal is a high ranking on the
search engines and quick load time for those with
satellite internet connections.
MAKING MONEY - that's the point!
We will help you "keep the main thing
- the main thing" so you can market your
service or product. Making your webs
ite
design productive.
Email us at
INTOnetMarketing.com
to set up your
FREE 1 hour website design

or search engine
optimization (S.E.O.) consultation
Have you ever gone to a website but couldn't find what you were looking for? The price or
warranty information? I know I have, and if it takes more than 30 seconds to find something,
I WILL LEAVE and I bet you do to. So the question is - do you want your website to help you
market your productor do you want people to leave in frustration?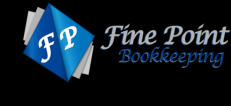 WHY US?
INTOnetMarketing.com
We will analyse your company and it's philosophy
and come up with a website that CLEARLY
represents who you are and quickly directs your
potential customer to find what you are selling.
Remember your website is your face on the internet
and you want your site to match your marketing
strategy, clientèle and especially your business
philosophy. Are you selling price?
That requires one type of website.
Are you selling luxury items? That requires another.